The latest Trend sweeping Hollywood and all of America is Flavored Water At Home.
Adding fruits or vegetables to your filtered water, along with any liquid vitamin supplements or protein powders and off you go! Quick, easy and healthy for your Summer Adventures!
Here is one Recipe taking the Nation by Storm
Chlorophyll Zest Cooler Recipe
Chlorophyll is the green photosynthetic pigment found chiefly in the chloroplasts of plants. You know it well if you have a green thumb (gardener) or have kids (grassy stains). But did you know Chlorophyll has health benefits? Well, we are not going to advice you to chop up your lawn to make this beverage, but here's How It Is Done.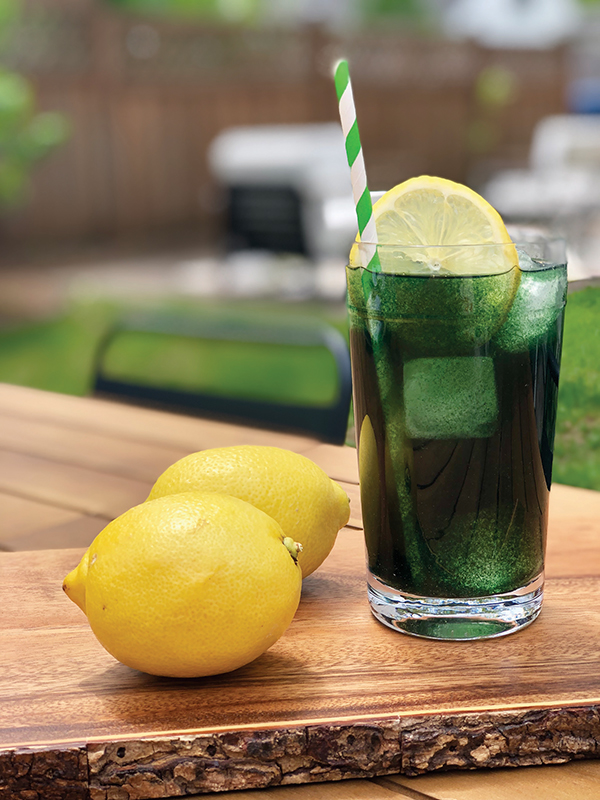 Servings: 1
8 ounces lemon water
1 squeeze fresh lemon juice
1/2 teaspoon ground ginger
1 pinch salt
1 teaspoon Nature's Way Chlorofresh Liquid Chlorophyll (unflavored)
Mix lemon water, lemon juice, ground ginger, salt and unflavored chlorophyll liquid. Serve over ice.
Photo courtesy of Getty Images (woman looking out to sea)
Sponsored By
Nature's Way
For more ways to take care of your body and mind this summer, visit 50.naturesway.com.
[jetpack_subscription_form]
Republished by Blog Post Promoter