It's Tailgating Time!

Tailgating Grill
Your grill sees a lot of action during the summer, but it's not time to put it away yet! As every football fan knows, tailgating season is really where the grill shines! Skip the sugar-heavy sauces and nitrate filled hot dogs for clean AND flavorful food with these tailgate approved kebabs. 
Kebobs win because you're less likely to overeat heavy, saucy (read: sugary) meats while also taking in more vegetable. Kebabs give you all the grill flavor while sparing your calories so you can have that extra beer without the guilt. Grab your skewers and get ready to enjoy! 
Meat: the meat matters! You want meat that won't dry out and is easy to cube. The easiest and cheapest is chicken. Pork chops and tenderloins work well too. Beware that pork chops may dry out, so you may need to brine the chops.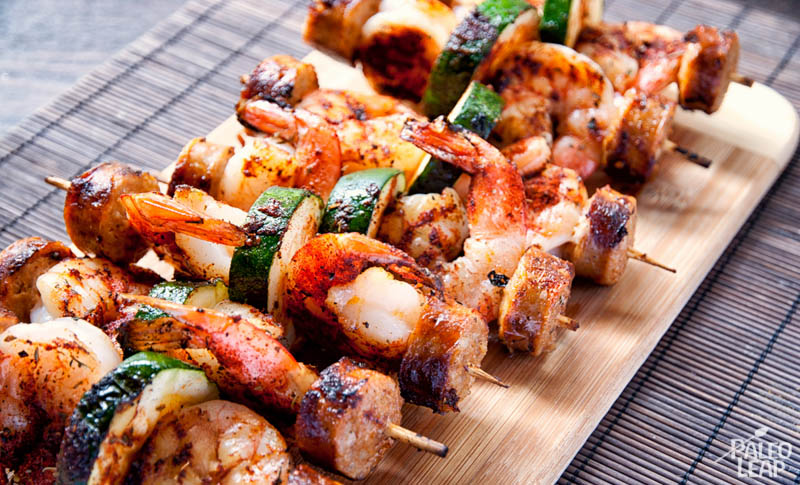 Grilled Kebobs
seasonings and marinades galore! This is where kebobs are fun. You can create so many different flavour options. I like to make 3 different flavour options that my guests can choose from. Marinades are typically made up of an acid and a base. Beware with heavy acid marinades since acids can cook some of the meat. Seasoning with cumin, cayenne, garlic powder, paprika, and herbs keep the sodium levels low.  
not all vegetables are made equal. You want to be careful about picking vegetables for kebobs. They need to be big enough to skewer and not fall off once they're heated. You also want a vegetable that's easy to cut to equal sizes. Bell peppers, mushrooms, zucchini, or onions tend to do best!
metal vs. wooden. If your goal is reusability, go with metal. Otherwise, wooden skewers are the most tailgate and party friendly: use and toss! Be sure not to catch your wooden skewers on fire by soaking them in water for about 30 minutes prior to use.
 
closer, closer. The meat should touch, but not so close together that the heat can't reach all sides. This will help ensure even cooking!  
Check out Spicedblog.com for more easy summer grilling ideas and recipes!
Sarah D. is a Blog Writer from Little Rock, Ar sharing her Grilling, Tailgating and Healthy ideas and tips with all!
By: Sarah D.
Republished by Blog Post Promoter